Custom Motorcycle Gear

Are you frustrated when you need motorcycle gear, yet you struggle to find sizing that fits you correctly?

Are you an irregular size and feel annoyed that you can never buy 'off the rack'?

Have you had to take time off work and loss of income from injuries sustained from a track day that could have been avoided if your suit had a TECH AIR airbag fitted?

Are you sick of seeing so much 'black' gear in the market and you would like something a little different.

Ladies, are you currently buying mens suits/gear and having to then have it altered to fit you, costing you more money and time?

Or are you just longing to have your own uniquely designed suit with your own custom colour scheme and badges?
How awesome would it feel to have YOUR own custom suit, tailored to fit YOUR body.
At RICONDI we've got you covered on the road and on the race track. We are dedicated to solving our customers motorcycle gear needs and requirements, no matter what they are. We cater for every-body and your safety is our number 1 priority in all that we do.
We specialize in custom made to measure motorcycle gear. From one and two piece suits, pants, jackets, through to general clothing apparel. (Kangaroo and Cow Leather and Textiles)

At RICONDI, our mission is to provide you the ultimate safety gear possible and give you the best value we can. We've been at this for a while, so we know what works and what doesn't. We've done intense Research and development over the years with our gear. We look at every detail, the material, the pattern, the functionality, durability, the protection, stitching, reinforcing, binding, the quality and how the fabric stretches, crashes and more. When we put our name on something, it's done with pride and to the highest standards.
Get in touch with us today to get your custom gear started via clicking contact us below or phone 1300 100 009. No matter your location, we will get you all sorted here.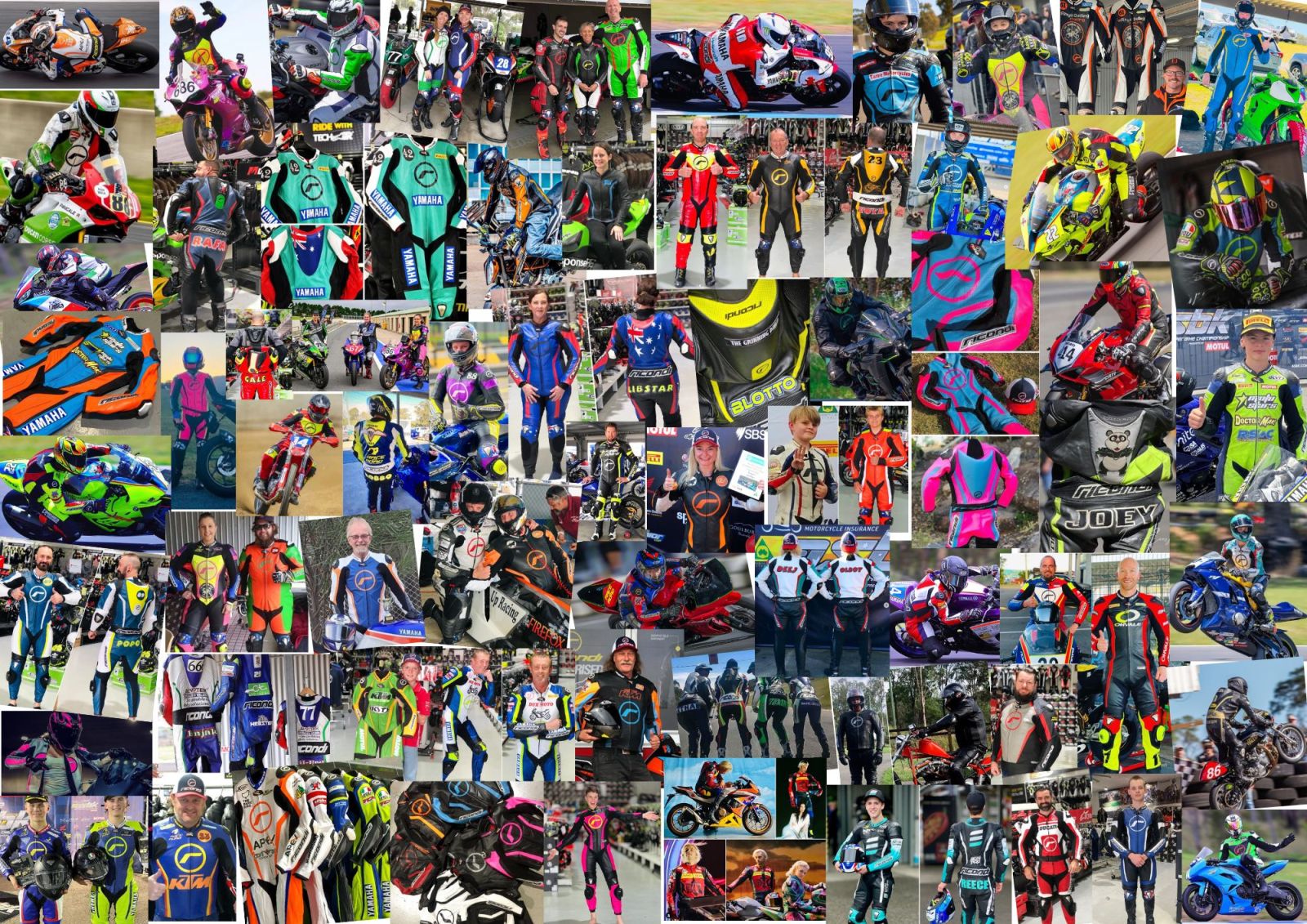 ---